Greek Turkey Burgers
with tomato-feta salsa and sweet potato wedges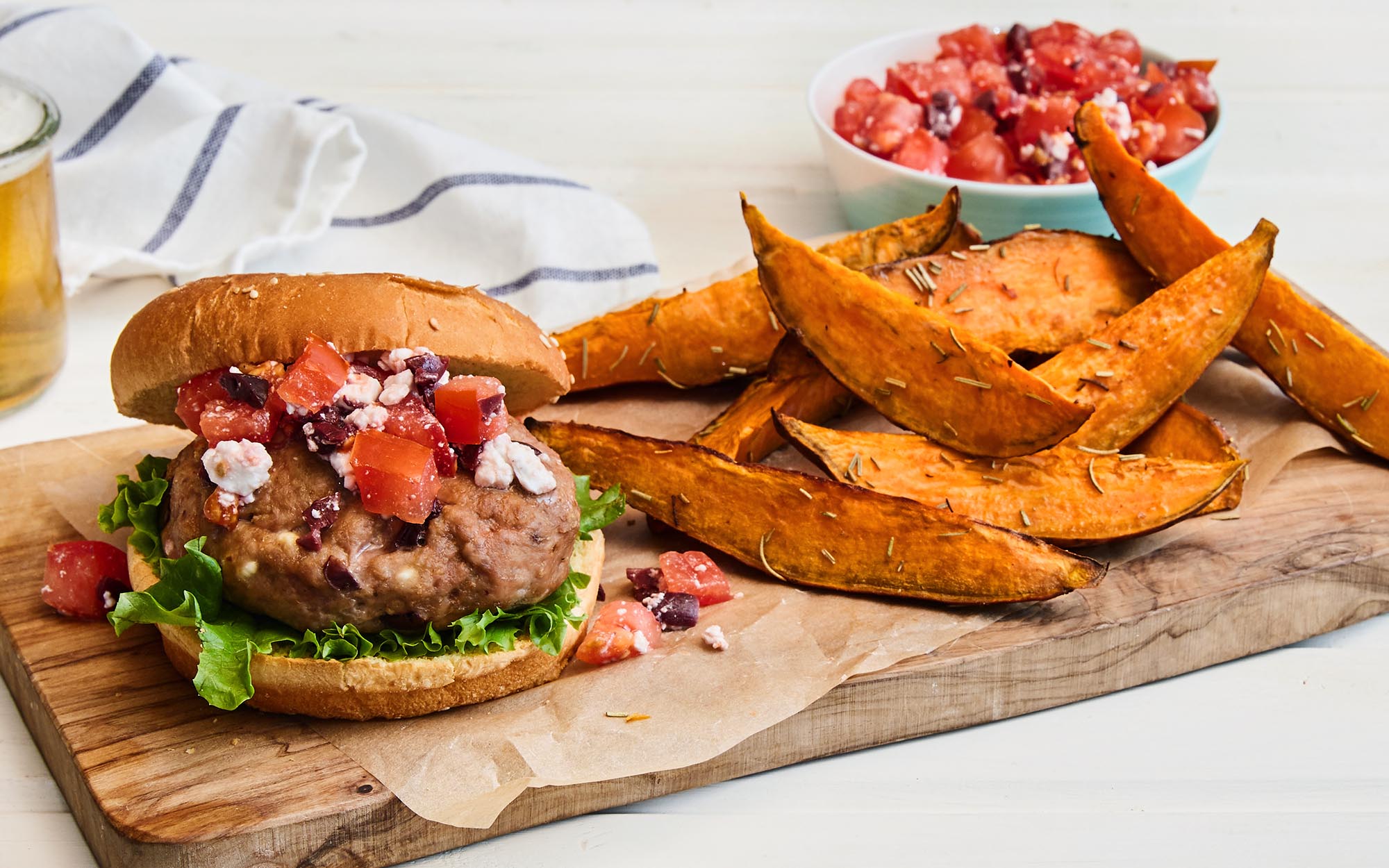 The Scoop
The sizzling flavours of Greece inspire these turkey burgers, with hints of briny Kalamata olives, garlic and feta in each juicy bite. Completing this summery trio is an array of crispy rosemary sweet potato wedges, baked for a herby finish.
What We Send
Greek Spice Mix
Dried Basil · Ground Cumin · Garlic Powder
What You Need
Our recipes require you to have one or more of these items in your pantry.
Allergen Information
Contains Gluten, Milk, Sesame, Soy, Wheat, Sulphites.
As a result of our just-in-time-sourcing model, on occasion we may be required to substitute an ingredient. Always check the ingredient packaging in your delivery to confirm allergen information.
Processed in a facility that processes seafood, egg, milk, wheat, sulphites, sesame, mustard, soy, tree nuts and peanuts.