Greek Turkey Burgers
with tomato-feta salsa and sweet potato wedges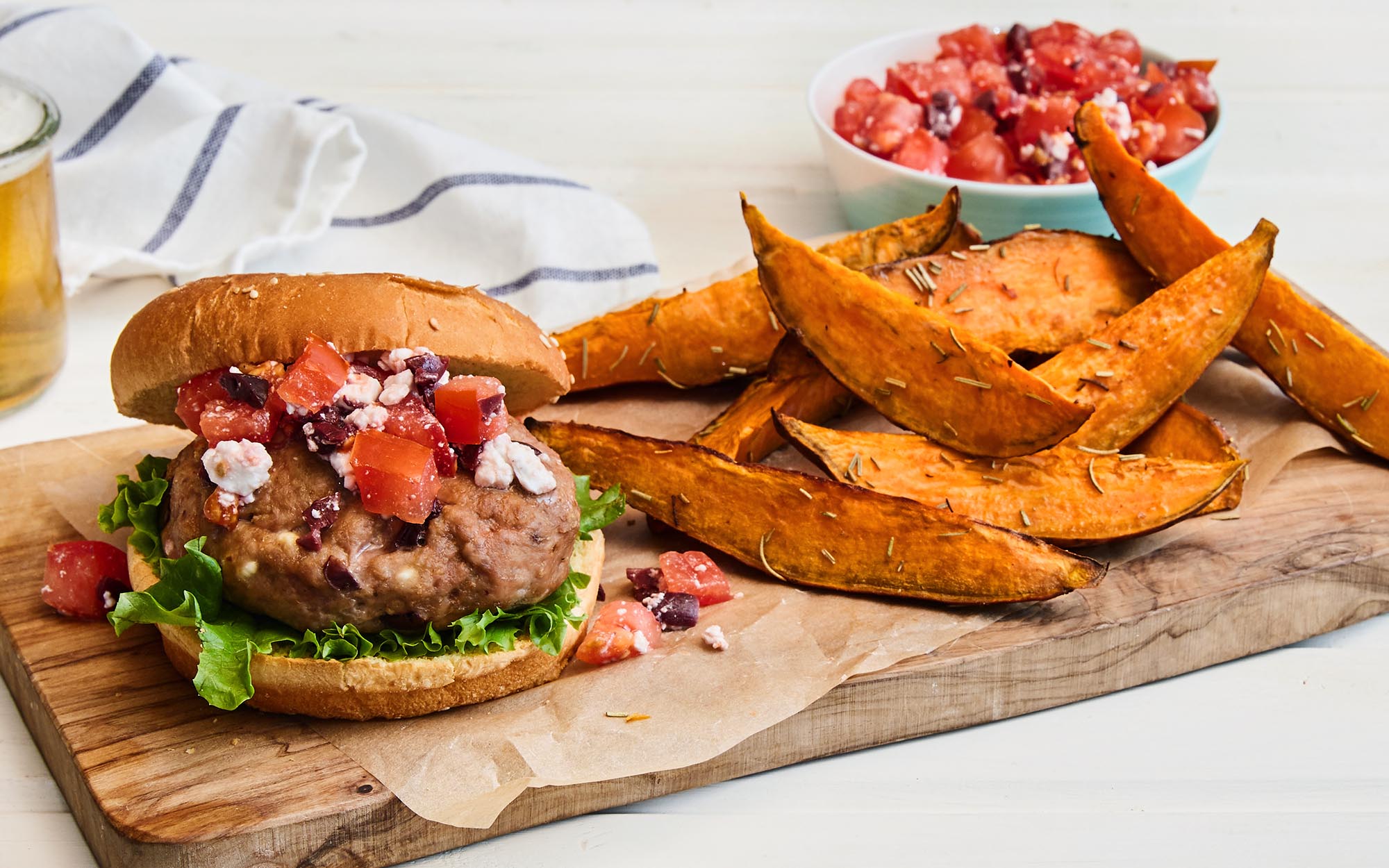 The Scoop
The sizzling flavours of Greece inspire these turkey burgers, with hints of briny Kalamata olives, garlic and feta in each juicy bite. Completing this summery trio is an array of crispy rosemary sweet potato wedges, baked for a herby finish.
What We Send
Greek Spice Mix
Dried Basil · Ground Cumin · Garlic Powder
Contains Gluten, Milk, Sesame, Soy, Wheat, Sulphites.